Dear Reader,
With this blog, we keep you informed and updated with our dedicated work, the multitude of inspirations and the wonderful people we work and interact with along the way. As a new, young and innovative foundation with a strong emphasis on building bridges between local communities across the globe with our strong international network of organizations, experts and donors, we are choosing this approach to showcase how we actually work on the ground.
A usual working day of most foundations and NGO´s look quite similar worldwide. The days are scheduled with meetings with donors and potential partners and in between new strategies are developed. Most times, this working routine takes place in air-conditioned offices, filled with the smell of coffee. Sometimes, the UB-ONE Foundation works not all too different: We also schedule meetings with current and potential partners, discussing and collaborating on new projects, work behind desks full with paperwork and computers and attend conferences to network and keep ourselves up-to-date.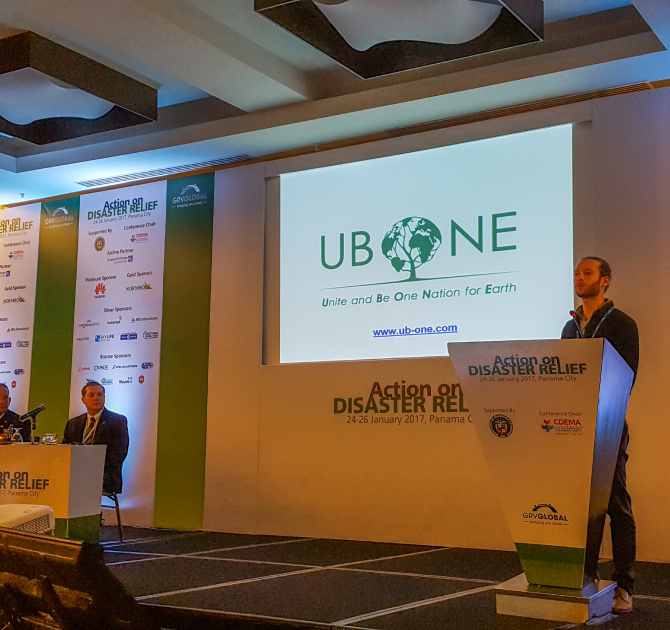 Just this January, Tassilo Küpper, our Founder and CEO, attended the "Action on Disaster Relief" conference (http://www.grvglobal.com/adr17) held in Panama, where he presented the UB-ONE Foundation's unique approach and expanded our global network extensively.